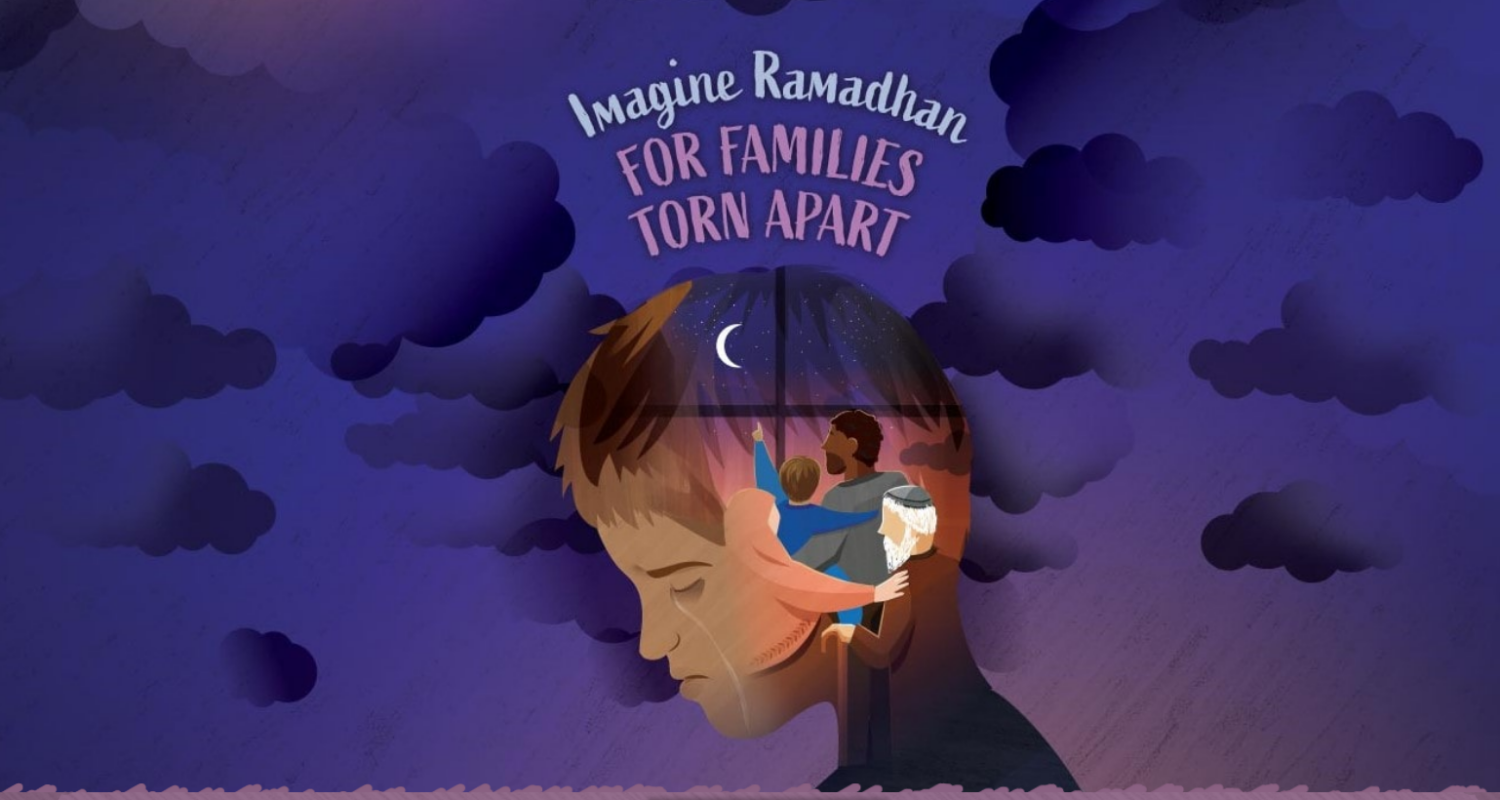 IMAGINE RAMADHAN…
'Imagine Ramadhan…for families torn apart' was a Ramadhan-campaign aiming to show the experience of a familiar month through a very different lens. Focusing on the challenges that some members of the community have, the poem was written as an easy but realistic account of what many HHUGS families experience.
Imagine a Ramadhan with Baba taken
In the shock of a dawn raid
Imagine a Ramadhan scraping by on bare essentials
No iftar parties and elaborate feasts made
Imagine a Ramadhan as your first outside your cell
Shunned, cut-off and isolated, you dwell
Imagine a Ramadhan of playground taunts and fists
No festive cheer for "those dirty terrorists"
Imagine as a mother,
you try to ignore
Young voices pleading for any Eid gifts in store
Imagine as an elderly father,
costly transport and long distance mean
Another lonely month goes without a prison visit, no beloved son seen
Imagine as a wife,
left penniless as nobody knows
Ramadhan still means unpaid bills, eviction notices and financial woes
Imagine a Ramadhan where the crescent moon up high
Can't pierce the darkness of this abandoned household's cry
Now imagine again… a Ramadhan which brought
Relief to a broken family through community support
Imagine a Ramadhan where her heart can heal
As she gathers with her neighbours for an Iftar meal
Imagine a Ramadhan where the elderly uncle can meet
His much-loved son in prison for a few moments, so bittersweet
Imagine a Ramadhan where he can actually stand proud
That newly released prisoner and the fresh start he's finally allowed
Imagine a Ramadhan where the single mum can prepare a real Eid
Joy, children's bursting hearts and souls to feed
Imagine a Ramadhan which won't be forgotten ever
As we united to show what can be achieved together
You can find the campaign here.